Apartment living with pets: The buyers willing to pay a premium for their animals
Nicola McDougall| Domain| 21 February 2014
https://www.domain.com.au/news/the-rise-and-rise-of-pets-in-the-city-802980/
There is no denying that Brisbane is no longer a sprawling city of houses on quarter-acre blocks.
The growth of unit and townhouse development over the past two decades in particular means that many of its residents are choosing location over land size – and that change has seen a massive uptick in the number of pets making the move, too.
A pushback by tenants initially a few years ago resulted in the Queensland Civil and Administrative Tribunal (QCAT) ruling that body corporate bylaws that prohibited pets entirely were "oppressive and unreasonable".
Since that time, more buildings and landlords have been advertising their pet-friendly status, which can result in a tenant staying longer, and possibly paying more rent, too.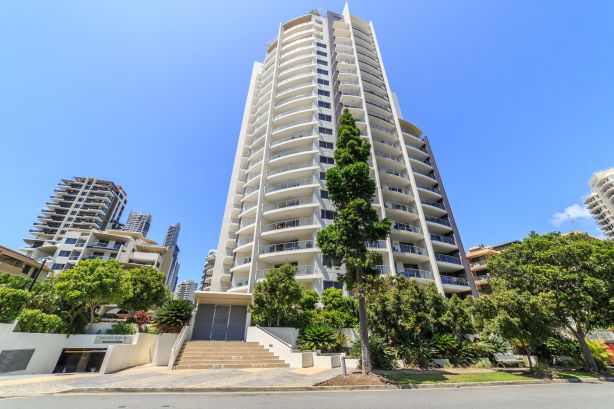 Harcourts Coastal Sales Manager Katrina Keegan said landlords in pet-friendly buildings on the Gold Coast were often achieving 10 to 15 per cent more in rent from tenants.
Not only that, but some sales listings were using their pet-friendly status as a point of difference in the marketplace.
She said Trilogy on Cypress Avenue in Surfers Paradise was a prime example of a progressive building that had been promoting its pet friendliness for years.
The three-tower complex was even originally designed with pets in mind, she said, with large balconies and court yards.
"Having that huge outdoor terrace means there is less wear and tear on the unit inside and there is more space outside for a pet," Ms Keegan said.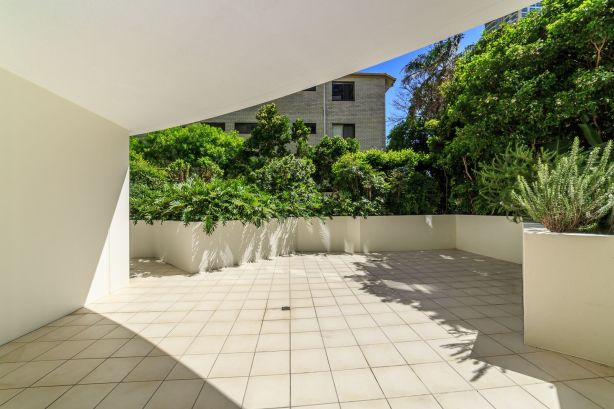 "For an investor, it's a really good, low-maintenance investment and at the same time they may get an inflated return if they can offer a pet-friendly apartment."
She said downsizing retirees as well as young professionals who owned pets were the ideal types of buyers in Trilogy.
Bees Nees City Realty Managing Director Rob Honeycombe has witnessed the increase in pet ownership of apartment buyers and tenants over the past five to 10 years.
He said while dogs were relatively common in units, cats were probably the better fit for those living in city-fringe suburbs like South Brisbane.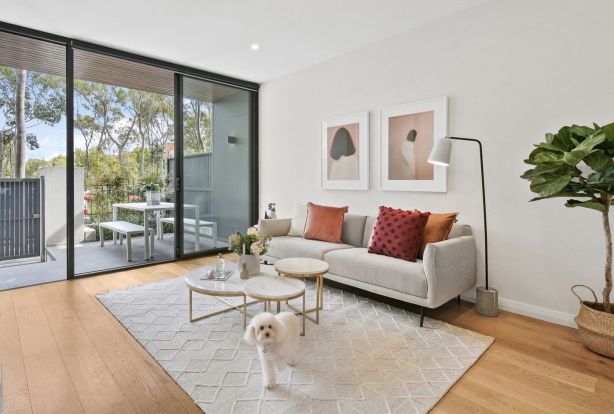 "They're opting for higher density housing because they often want the local amenity of cafes, bars and all the drawcards of city living," he said.
"Cats can look after themselves while you're out enjoying all of that … dogs, maybe less so!
"As the numbers of dogs has gone up in apartments so, too, has the number of nuisance complaints we hear about."
A recent Bees Nees survey of 400 inner-city tenants found pet ownership was important to a third of respondents, he said.
However, Mr Honeycombe said until legislation was changed to allow landlords to charge higher bonds to help pay for any damage to their property by dogs specifically, the appetite to allow four-legged friends in units was unlikely to drastically increase anytime soon.
"But, while the laws prevent mutually agreed pet bonds or another way of protecting the apartment, there's a long way to go before landlords will agree to dogs," he said.
"There are just too many examples of damage to flooring, chewing of architraves and doors, scratches to walls, etc.
"No doubt many more tenants would have a dog if permitted and if the tenancy laws enabled a landlord to better protect their property, I'm sure we'd see an increase."
https://originfinance.com.au/origin/wp-content/uploads/2014/12/origin-finance-logo.jpg
0
0
Graeme Salt
https://originfinance.com.au/origin/wp-content/uploads/2014/12/origin-finance-logo.jpg
Graeme Salt
2019-03-03 13:51:25
2019-03-03 14:00:56
Apartment living with pets: The buyers willing to pay a premium for their animals