Architect-designed renovations increase capital growth for Melbourne home-owners: research
Elizabeth Redman| Domain| 10 April 2021
https://www.domain.com.au/news/architect-designed-renovations-increase-capital-growth-for-melbourne-homeowners-research-1036743/
Architects have long believed they add value, but now they can prove it, with new research showing owners of an architect-designed home renovation sell their houses for more money.
On average, there is 1.2 per cent extra capital growth a year for Melbourne properties with a small practice architect-designed renovation compared to those without, found a research project by the University of Melbourne and peak body ArchiTeam.
Every dollar spent on architectural fees translated into a gain of $11.40 in capital appreciation.
For a $1.2 million house, over a decade the home-owner who employed an architect would be $256,000 better off than one who didn't.
The cost and value of renovating is a hot topic in a booming property market, with some home-owners choosing to stay put and add an extension instead of trying to buy a bigger place while house prices soar.
Owners have also realised after months of lockdown that homes need to work harder for us, with room to work, study, relax and exercise. The value of home loans for renovations jumped 52.6 per cent nationally in the year to February, official figures showed.
Engaging an architect improves building quality, flexibility, comfort and sustainability — this much Warwick Mihaly, ArchiTeam chair and principal of Mihaly Slocombe Architects, already knew.
"There are probably a number of myths around what it's like to engage an architect," he said.
"Some of the myths are that we're expensive.
"What this research shows is even if you are spending a bit more on the services of an architect as opposed to another professional who won't necessarily spend the same time and have the same expertise, there are long-term benefits."
There is a rise in interest when the real estate market is rising, but he has also noticed a rush of home-owners who are now spending more time at home and keen to renovate to accommodate this.
He asks clients to consider what their life will be like in 10 years, when small children are teenagers, and is now thinking about how to design homes that allow someone to work and someone else to play simultaneously.
A focus on sustainability and quality are also attractive features for potential buyers.
"Renovating a house or building a house, you want to do something that lasts," he said.
"If we're at the leading edge of a renovation boom in construction, housing, other sectors, it's really important to think about quality, sustainability — and it's a great opportunity to do it well."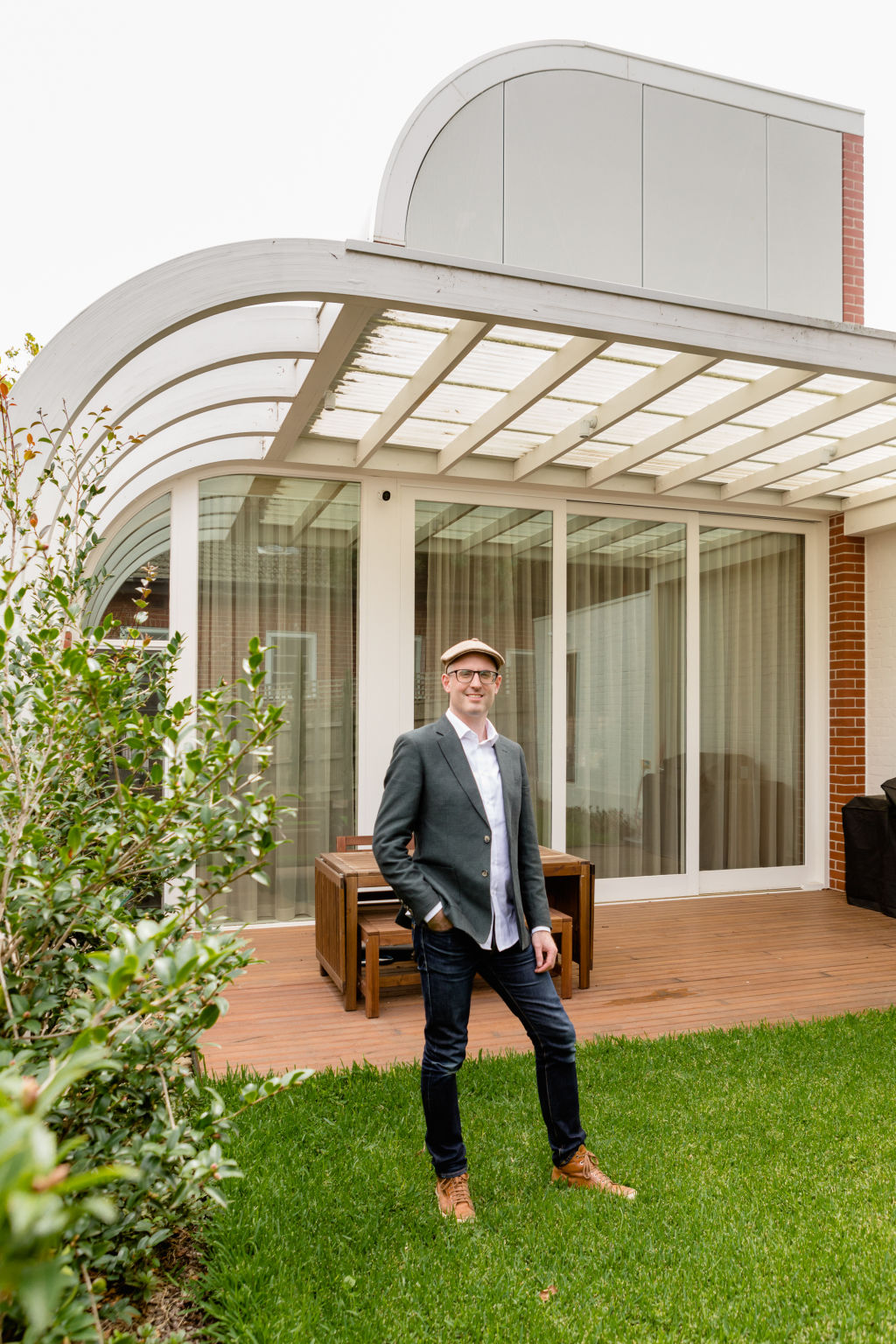 This focus on designing generational buildings is timely as governments pour cash into the construction sector post-pandemic, according to project research leader, Melbourne School of Design senior lecturer Peter Raisbeck.
"It does show that architects do add value," Dr Raisbeck said. "As our government and decision makers put a lot of money into that we really need to use architects.
"We're never going to use this much money again on housing, we're using government debt to do that, and we need to build enduring assets."
To do the study, he asked Melbourne architects for examples of renovations they had done, and compared a pool of renovated homes with a pool of properties that were nearby and similar but without an architect's eye. The research looked at sale prices as well as valuations, and is being peer reviewed.
Housing Industry Association chief economist Tim Reardon, who was not involved in the project, notes one limitation of the current renovation boom is the tight timeframe of the HomeBuilder grant program.
"From an architects' perspective, HomeBuilder, given it's such a short timeframe, did restrict the opportunity for high value renovation work that requires a longer timeframe," he said.
But other factors are driving the rise in renovations even without the grant, such as ultra-low interest rates and young adults moving back in with their parents.
Home-owners often renovate before they sell, but much of this work has been delayed after few transactions took place during lockdowns last year.
"We expect a record year of renovation activity this calendar year," he said.
https://originfinance.com.au/origin/wp-content/uploads/2014/12/origin-finance-logo.jpg
0
0
Graeme Salt
https://originfinance.com.au/origin/wp-content/uploads/2014/12/origin-finance-logo.jpg
Graeme Salt
2021-04-14 13:55:45
2023-05-22 15:18:46
Architect-designed renovations increase capital growth for Melbourne home-owners: research