House price falls 'slow moderately'
Ingrid Fuary-Wagner| 28 February 2018| Australian Financial Review
https://www.afr.com/real-estate/house-price-falls-slow-moderately-20190228-h1btj0
Those hopeful of a sudden turnaround in the property market will be disappointed with the latest data to be released on Friday that will show a monthly fall in values of about 1 per cent for both Sydney and Melbourne.
The projected figures, based on CoreLogic's daily price index over February, do however point to a "moderate slowdown" in the falls recorded from the previous two months, according to Cameron Kusher, research analyst at CoreLogic.
In January, property values fell 1.3 per cent in Sydney and 1.6 per cent in Melbourne, while in December, prices fell 1.8 per cent and 1.5 per cent respectively.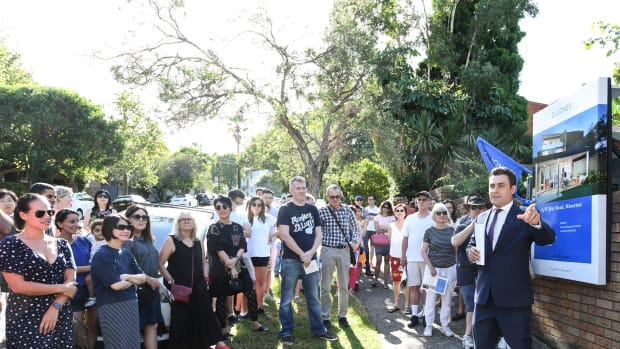 "It's slowed moderately and we've been of the opinion you won't continue to see those types of monthly falls over the next year," Mr Kusher said.
Limited access to credit has been the key driver of the current downturn as well as a retreat of foreign buyers from the Australian market and an oversupply of new homes in some pockets of the capital cities.
January recorded the smallest monthly increase in credit growth of just 0.2 per cent since July 1984, according to RBA figures released on Thursday. On an annual basis, investor credit grew at a record low rate of 1 per cent.
Market rife with discounting
In the weak Sydney market, properties are taking much longer to sell and vendors are accepting sale prices at the steepest discounts since 2006.
Sydney's median vendor discount – the percentage difference between the initially advertised price and what the home actually sold for – was -7.5 per cent in the three months to January, compared to -4.8 per cent a year ago.
"The widening gap between seller and buyer price expectations reflects the fact there are fewer active buyers in the market and as a result vendors that are serious about selling may need to make some sizeable price adjustment in order to sell," Mr Kusher said.
Melbourne vendors are selling their homes at a 7 per cent discount – the weakest level on record – down from 3.6 per cent a year ago.
"With housing market conditions continuing to deteriorate, buyers thin on the ground and a high volume of stock listed for sale, it is reasonable to expect that over the coming months vendor discounting may increase further," Mr Kusher said
The crackdown on bank lending, which so far has had the biggest impact on the Sydney and Melbourne markets, is now having repercussions elsewhere.
Perth prices are on track to record a 1.5 per cent fall in February, which would be its biggest monthly drop on record, Mr Kusher said.
"We've seen a steady increase in the rate of decline for Perth in the last three months – keeping in mind that the market has been down since the middle of 2014," he said.
Brisbane is expected to record a fall of about 0.3 per cent for the month.
"In Perth and Brisbane, the tighter credit conditions don't have as big an impact as they do in Sydney and Melbourne, but they do still have an impact.
"It's harder to get a mortgage and just overall sentiment is lower … the economies aren't as strong, unemployment is quite high in both Queensland and WA and that is a great hindrance on the markets."
https://originfinance.com.au/origin/wp-content/uploads/2014/12/origin-finance-logo.jpg
0
0
Graeme Salt
https://originfinance.com.au/origin/wp-content/uploads/2014/12/origin-finance-logo.jpg
Graeme Salt
2019-03-03 13:39:43
2019-03-03 14:02:08
House price falls 'slow moderately'