Nepali News from the Doghouse
News from the Dog House
As you know, I pride myself in having a diverse group; all cultures bring strength to my business. But this week, I wanted to single out the Nepalese for praise.
I now have four Nepalese brokers who have been with me for less than a year; yet in that time they have set the World alight.
Mahesh Thapa, Mihir Shrestha, Pradip Shrestha & Rupesh Thapa have all shown a positive attitude, gone out and got business and listened to Graeme and Doug's advice. I have high hopes for them.
And, in the time I have got to know them, I have learnt a lot about Nepal too. As we now say in the office इ आम सोर्री जुली इ वोंत दो तहत अगेन.
If we could get them to rename their capital city Dogmandhu things would be much better.
I only wish the English component in my office would pull their finger out.
द फुतुरुस घ्रोउप अरे रेअल्ल्य गोंग प्लाचेस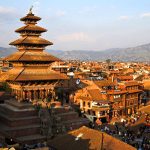 https://originfinance.com.au/origin/wp-content/uploads/2014/12/origin-finance-logo.jpg
0
0
Henry Daniell
https://originfinance.com.au/origin/wp-content/uploads/2014/12/origin-finance-logo.jpg
Henry Daniell
2016-10-21 17:58:52
2017-01-02 06:34:38
Nepali News from the Doghouse