Scientists studied Airbnb living rooms to find out how different countries decorate
Melissa Gerke| 27 February| Domain
https://www.domain.com.au/living/how-different-nations-decorate-according-to-science-804868/?utm_campaign=strap-masthead&utm_source=domain-homepage&utm_medium=link&utm_content=pos2
Globalisation and the ease of online shopping has made it possible and affordable to purchase the same chair in Sydney and in San Francisco.
So, it would make sense that homes around the world would look more similar now than ever before. However, a recent scientific study in the journal EPJ Data Science has shown that nations are bucking this trend.
The scientists analysed over 50,000 photos of living rooms of homes advertised for rent on Airbnb. Living rooms were chosen as they were more likely to show the personal taste of the owner, rather than the rented bedrooms which were less personalised.
They also limited the data to those properties renting out a room, rather than the whole house, as it was more likely the owner would still be living in the house. The photos were analysed using artificial intelligence and searched the living rooms of 107 cities for the presence of decor, wall art, plants, wall colour and books.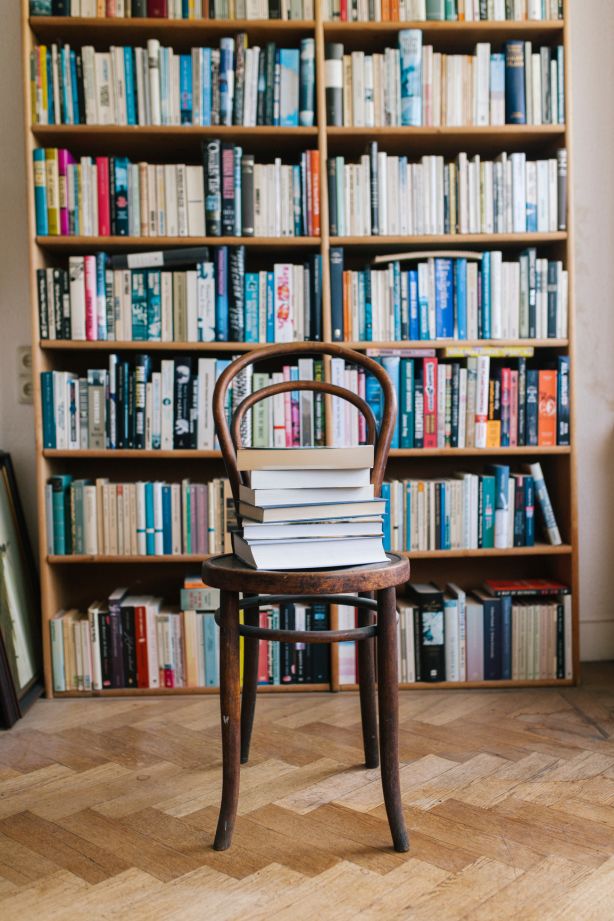 Homes with lots of books tended to belong to educated people, and showed an investment in knowledge. Australian homes didn't appear to have as many books as those in Hungary, Austria and Germany while those in Indonesia, Romania and Brazil had the least books on show in their living rooms.
Brazilian homes made up for the lack of books with wall art.
The researchers found that 62 per cent of homes around the world reflected an appreciation for art. Homes in European cities were the most decorated, while houses in sub-Saharan Africa and Oceania were the least. The researchers were surprised that their data showed places in Fiji, a tourist destination, and Bangladesh, next door to India, decorated so little.
Organic decoration, in the form of plants, was the most abundant in Scandinavian and Chinese living rooms. The health benefits of indoor plants include reducing stress and promoting holistic health, yet worldwide only 46 per cent of listings had an indoor plant.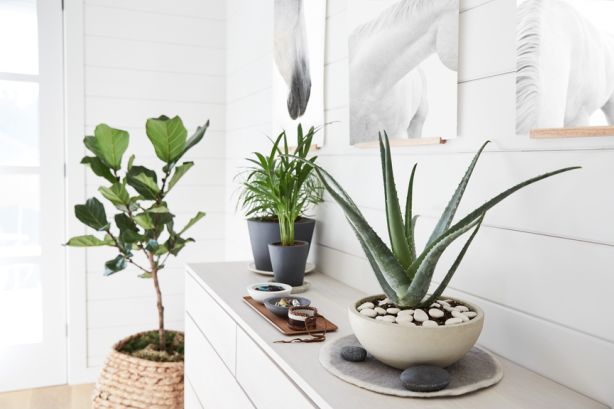 The scientists were also surprised by these findings and theorised as to why this was so.
In colder climates, like Scandinavia, plants can only survive year round indoors. The "biophilia theory" suggests that humans have an innate tendency to seek connections with nature so if trees don't survive well outside, bring them in. In the tropics, plants could harbour insects, which is why they are outside.
The most colourful living rooms were found in India, Morocco and Japan. Worldwide, colourful wall paint doesn't seem so popular, with only 16 per cent of listings having a vibrant colour in the living room.
Melbourne was one of the cities named as the 10 least colourful.
Nicole Langelier, an interior designer at Design and Diplomacy in Melbourne, owns an Airbnb property in Collingwood and she considers neutral and white coloured walls a safe option, particularly for sales, as these colours are more likely to appeal to everyone.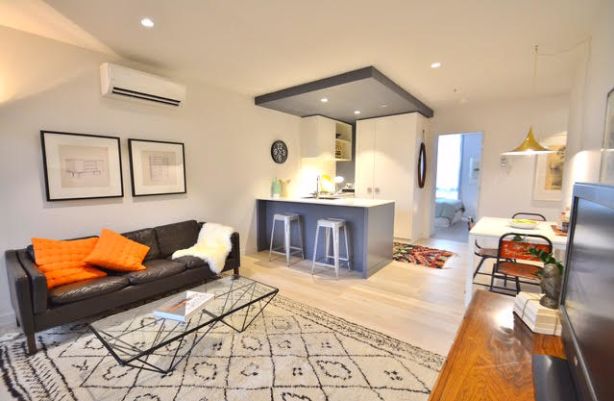 Langelier recommends adding colour by using decor, such as cushions and throws. "I think of the furniture itself like a little black dress – you pick a great foundation but you change it by what you pair it with, the colour you choose, the artwork and accessories," she says.
Worldwide, only 30 per cent of listings had decor. The most ornaments were found in Brazilian, Indian and Italian living rooms, while the most austere rooms were Russia, Saudi Arabia and sub-Saharan Africa. However, one limitation on the study may be the owners' fear of damage or theft of personal belongings.
One interesting part of the research was in comparing Sydney and Melbourne. Both cities had the same number of books and plants in their living rooms, but Sydney rated higher for more colour, ornaments and wall art.
Langelier was more practical than competitive in her reasoning as to why. "I think when people fit out an Airbnb, they are often concerned when selecting objects to put in place. So, they put in the minimum to meet the requirements of an Airbnb."
https://originfinance.com.au/origin/wp-content/uploads/2014/12/origin-finance-logo.jpg
0
0
Graeme Salt
https://originfinance.com.au/origin/wp-content/uploads/2014/12/origin-finance-logo.jpg
Graeme Salt
2019-03-03 13:42:10
2019-03-03 14:01:52
Scientists studied Airbnb living rooms to find out how different countries decorate