Sue Williams| Domain| 21 February 2019
https://www.domain.com.au/news/still-making-a-splash-how-we-are-changing-our-homes-to-keep-pools-in-the-picture-800275/
The number of Sydney backyard pools is rising, but they're shrinking dramatically in size and are increasingly being found in the most unusual of places.
Pools sitting on the roofs of garages, sheds or granny flats, plunge pools squeezed into tiny courtyards, lap pools running along passageways to the side of houses, pools running from indoors to out, spas on apartment balconies – the only limit these days is the imagination.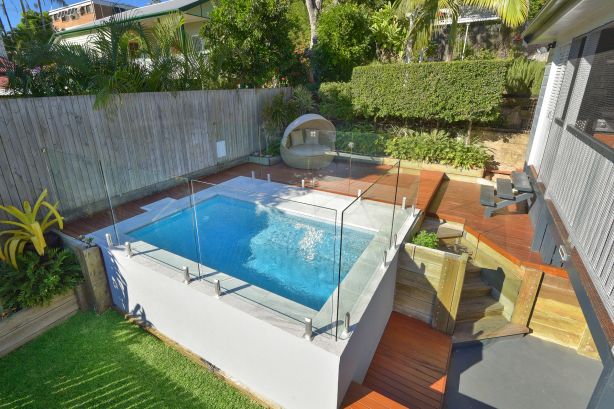 "As people live on smaller blocks of land, the industry is becoming much more innovative in coming up with options that will fit," says Spiros Dassakis, the chief operating officer of the Swimming Pool and Spa Association, which is hosting the annual Sydney pool expo this weekend in Rose Hill.
"Pools can now be craned into even small spaces relatively easily and then built or landscaped in. They can bring a lot of joy and fun, and a fresh aesthetic to the home," he says.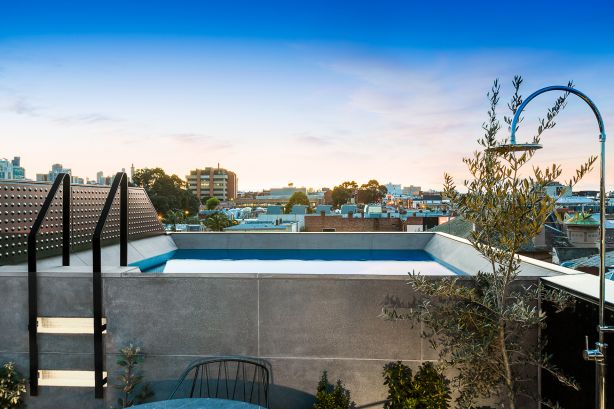 RPG Valuers principal Ron Gedeon says "pools really add value in areas where they are expected as part of the deal".
"If they're not there in bigger or more exclusive houses," he says, "then the buyer will tend to overestimate the amount they imagine it will cost them to put one in, and the nuisance value, and then deducting that off the price they're prepared to pay.
"But a pool is less important when it's not expected, although a little plunge pool or fancy jacuzzi wedged into a courtyard in Paddington or the inner west could also be a very attractive feature."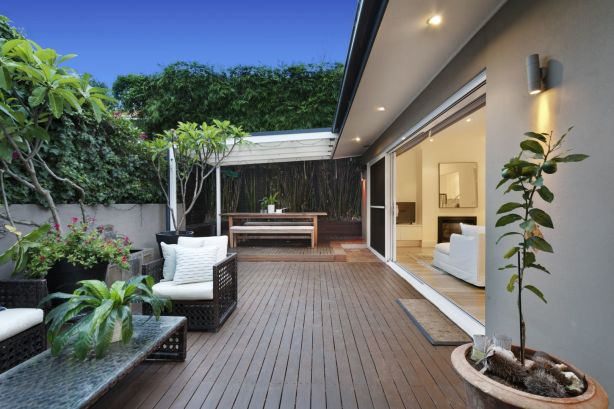 "The owners feel it would be good for families," says Cobden & Hayson Annandale agent Alina Setter.
Another luxury two-level home for auction with a guide of $5.8 million at 13 O'Donnell Street, North Bondi, already has a beautiful pool.
"For that area, and at that price point, it's an almost compulsory ingredient," says Ric Serrao of Raine & Horne, Double Bay.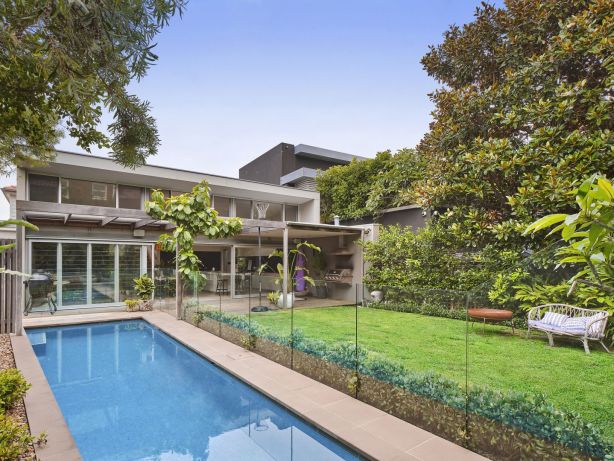 Generally pools are becoming smaller, says Remonda Rose, managing director of Sydney pool-builder Blue Haven Pools.
She says that's the choice of people with small backyards, and also of those who want to maximise the space of their larger blocks.
"With the smaller pools you can install a twin-jet system at one end so you can swim against the current and get a good workout," she adds.
Three top properties with pools
Roseville Chase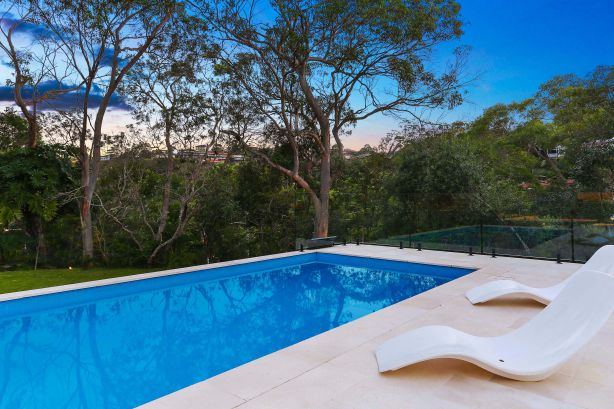 This custom-designed home by architect Mark Hurcum sits beautifully in its setting, with its infinity pool and large limestone-tiled outdoor entertaining area a major attraction.
It's close to Echo Point Park on Middle Harbour, a walk to the marina, beach and bushwalking tracks, and offers easy access to Chatswood and the city.
Scott Thornton of The Agency North has scheduled a March 2 auction, with the price guide currently sitting at $3.3 million.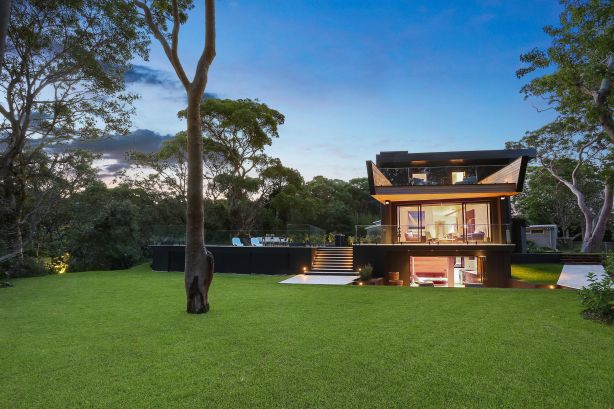 Matraville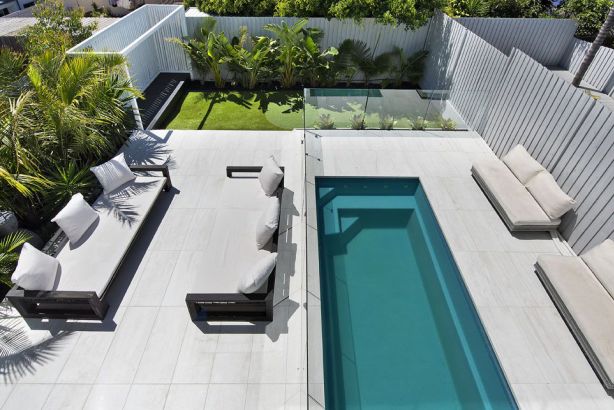 This four-bedder near Malabar Beach has a six-metre, saltwater pool and a putting green in its landscaped backyard.
The design is equally well-considered inside, including Italian flooring, an EcoSmart fireplace, an integrated sound system and plenty of storage nooks.
Phillips Pantzer Donnelley agent Christian West has set a $2 million price guide for the March 16 auction.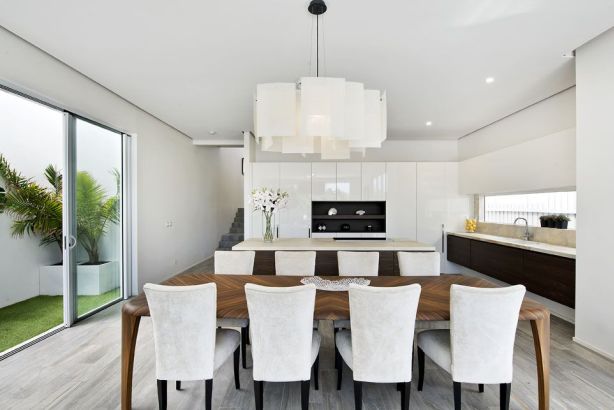 Leichhardt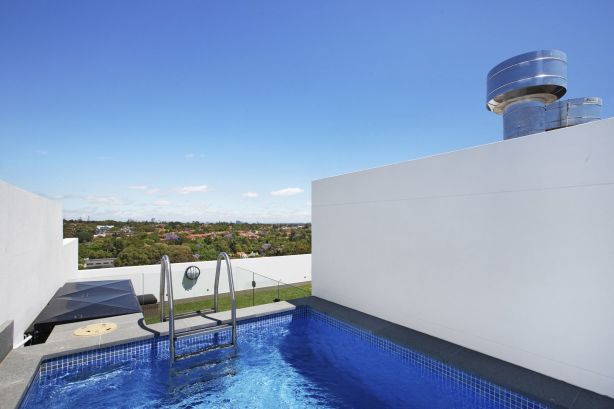 The rooftop garden at this glamorous penthouse makes a fine setting for a plunge pool with sweeping neighbourhood views.
When you're finished taking a dip, head down via the spiral staircase to access the kitchen, dining and living area, presented in a luxurious, modern style.
Tolga Ozer of Boutique Property Agents has the listing.