Surging house prices, low rates risk tipping Sydney and Melbourne back into property frenzy: economists
Jim Malo| Domain| 5 December 2019
https://www.domain.com.au/news/surging-house-prices-low-rates-risk-tipping-sydney-and-melbourne-back-into-property-frenzy-economists-915499/
uyers are at risk of snapping back into boom-time behaviour across Sydney and Melbourne's ascendant property markets, economists warn, with forecasters caught by surprise at the pace of the rebound.
Prices could be back to their peaks by early next year, recovering about two years of declines in less than 12 months.
Both cities recorded a jump in median house prices of about 5 per cent in the two quarters since the market turned in March, on Domain figures.
Their meteoric rise was aided by the re-election of the federal Coalition government, the Reserve Bank cutting rates to historic lows and the bank regulator easing credit standards.
St George chief economist Besa Deda the sharp upturn has come as interest rates are low and few homes are listed for sale.
"We expect prices to continue to increase over the year ahead given stock levels are quite low, and there is an appetite there given the low rates," she said.
"Given the RBA has been cutting rates, and macroeconomic restrictions have been relaxed, we predicted an upturn.
"But it's been stronger than most have predicted, even the central bank, particularly in Sydney and Melbourne."
The recoveries in both cities were the fastest since records began and faster than economists predicted.
Clearance rates rocketed to and have held at about 70 per cent for both cities, which Domain economist Trent Wiltshire said correlates with about 10 per cent yearly price rises.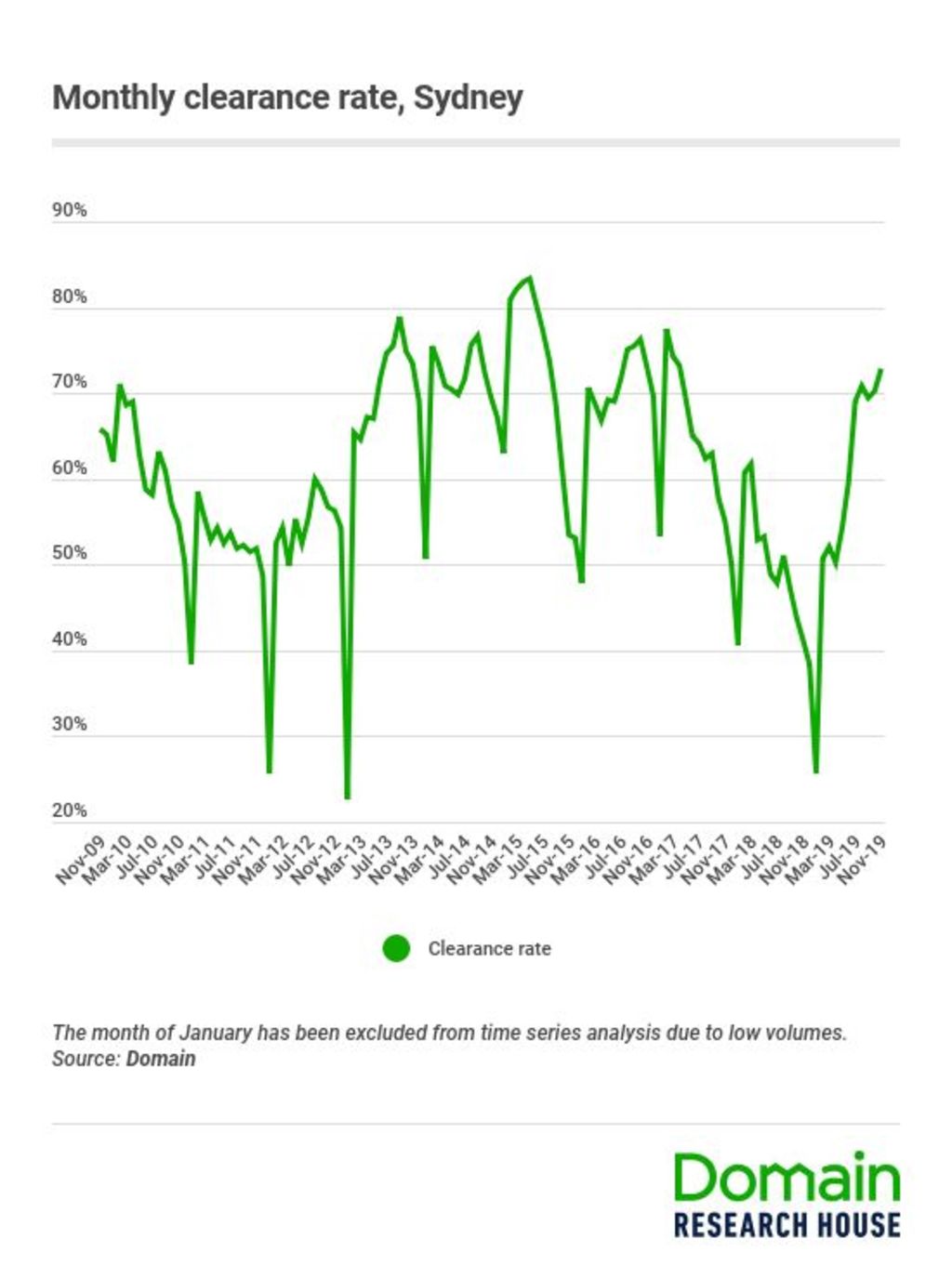 He said boom-time conditions – even higher clearance rates and frenzied auction bidding – weren't back yet, but could be soon.
"The rebound has been much faster than expected, and it looks like we may see double-digit growth in 2020," Mr Wiltshire said.
AMP Capital chief economist Shane Oliver agreed the bounce-back was stronger than he expected.
"If you look at the annualised gains in Sydney and Melbourne it's about 20 per cent," he said. "That's very strong."
Dr Oliver said buyer activity wasn't quite yet back where it was in 2017 at the end of the last boom, and he felt it might level out given the weak economic backdrop of low growth, wages growth, retail sales and high labour underutilisation.
"I don't think we're back to the heady days of the property boom, but I think at some point it will settle down again," he said.
Dr Oliver said prices could run away again, given the property market appeared to be detached from the economy's general health.
"It has that feel about it," he said. "The pickup started mid-year, and it has been going for five months now – no doubt there's an element of FOMO returning.
"I think that is causing that bounce-back to extend."
Dr Oliver's final position was the markets would settle down mid-2020.
NAB chief economist Alan Oster said he was worried buyers might revert to boom-time behaviour.
"I hope not," he said when asked if the scenario was possible. "But prices in Sydney and Melbourne have come back a lot."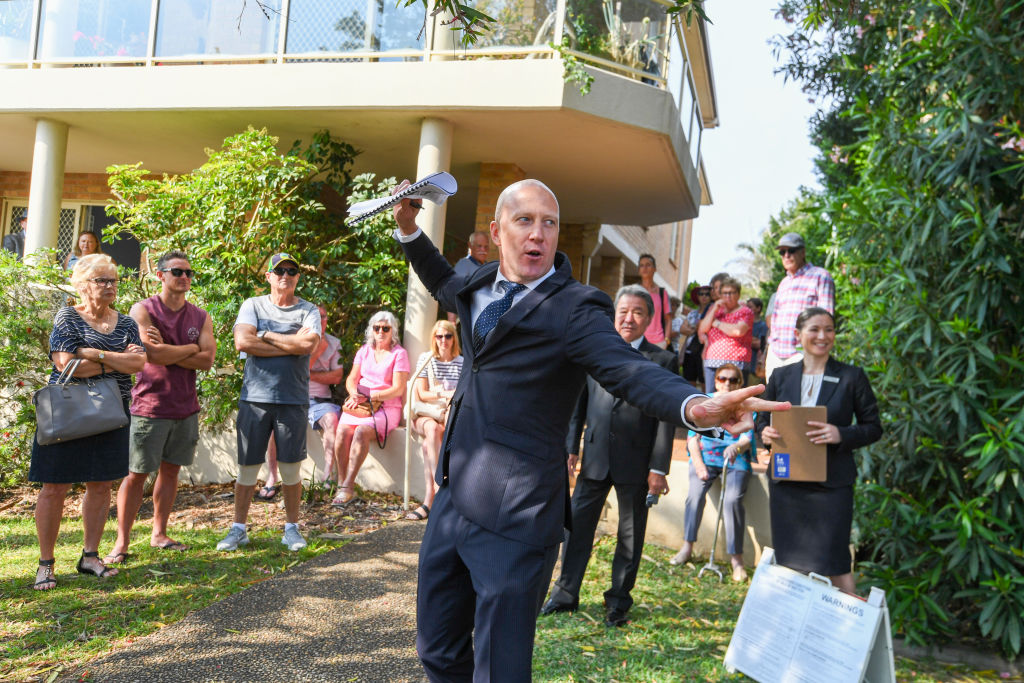 Mr Oster said the market's recent strength showed the significant role the lending restrictions implemented by the Australian Prudential Regulation Authority played in moderating prices.
"That feeds into the idea if there isn't much of a restriction on these things then keep going up."
Mr Oster said prices should ease some time next year, but agreed the fast upturn made him less confident.
"We're not sure it will keep going. But we didn't expect it to be this quick," he said. "I think are feeling scared these things will get away from us again."
Ms Deda said challenging economic conditions should temper price growth, and hopes buyers are less likely to buy in a panic after the recent downturn.
"I still think the upswing will deepen, but we need to be aware those headwinds are there, and they might just affect the size of the upswing," she said.
"There is some risk of that, but I hope the conversation of what's been happening the housing market makes households more aware."
https://originfinance.com.au/origin/wp-content/uploads/2014/12/origin-finance-logo.jpg
0
0
Graeme Salt
https://originfinance.com.au/origin/wp-content/uploads/2014/12/origin-finance-logo.jpg
Graeme Salt
2019-12-14 15:32:53
2019-12-14 15:32:57
Surging house prices, low rates risk tipping Sydney and Melbourne back into property frenzy: economists