Larry Schlesinger| Australian Financial Review| 18 August 2019
https://www.afr.com/property/residential/sydney-leads-auctions-to-two-year-high-20190817-p52i6n
The national auction clearance rate surged to a two-year high of 76.6 per cent this week based on preliminary CoreLogic figures, providing strong evidence of further strengthening of house prices this month.
This was well above last week's final clearance figure of 67.8 per cent, despite the total number of scheduled auctions rising to 1221 from 1111 a week ago.
"As remaining results are collected, we expect the final clearance rate across the combined capitals will revise lower, however it will likely hold above 70 per cent which is something we haven't seen since May 2017," said CoreLogic national commentator Kevin Brogan.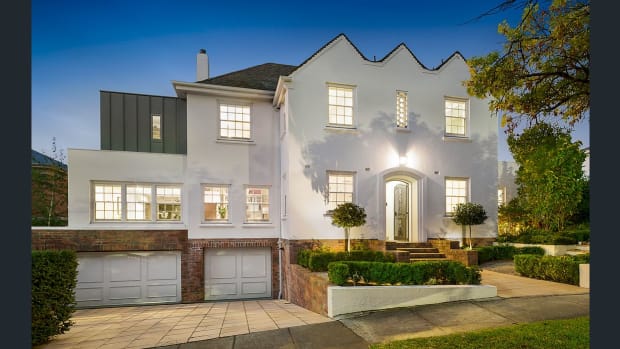 Leading the pack was Sydney, with a preliminary clearance figure of 81.7 per cent from 444 auctions, up from a final 76.2 per cent last week, while Melbourne returned 78.3 per cent from 588 auctions, up from a final 72.3 per cent last week.
The smaller auction markets – Canberra, Perth and Adelaide – also performed strongly returning preliminary clearance rates of 81.8 per cent, 71.4 per cent and 70.4 per cent respectively.
CoreLogic's daily index shows house prices are set to rise moderately again in August on the back of lower mortgage rates and stronger sentiment, building on the small gains recorded by Sydney and Melbourne over the past two months.
Domain, which recorded a 73.4 per cent national clearance figure, reported that the top result over the weekend was the sale of a five-bedroom home at 19 Sargood Street, Toorak. It sold for $7.05 million through Marshall White Stonnington.
Buyer's agent Emma Bloom, from Morrell & Koren, attended the auction and said the result indicated the market was showing signs of life.
"This home was due to go to auction about 10 weeks ago, but was postponed due to the vendor being unwell. At the time agents were quoting $6 to $6.6 million.
"It appears the hiatus has benefited the vendors, given all the uncertainty in June around the federal election," Ms Bloom said.
As there were just two bidders Ms Bloom said it also showed the market was "not yet at full pelt" and "not flying".
Ray White, the country's biggest real estate agency, said the average number of people attending auctions rose to 74 in Melbourne, up from 46, while in Sydney average registered bidders and active bidders were "creeping north week on week" according to its NSW chief auctioneer Alex Pattaro.
"Sydney suburbs within 15 minutes of the CBD all performed extremely well today [Saturday]. Properties that are fairly priced, well positioned and close to amenities all sold convincingly above reserve prices," Mr Pattaro said.
In Sydney, a four-bedroom flat in Manly sold for $4.55 million.
Ms Bloom said her firm was fielding a lot of inquiries from expats in the wake of the lower dollar. "We are acting for a few them."
She added that the unrest in Hong Kong would also be a positive for local auction markets.