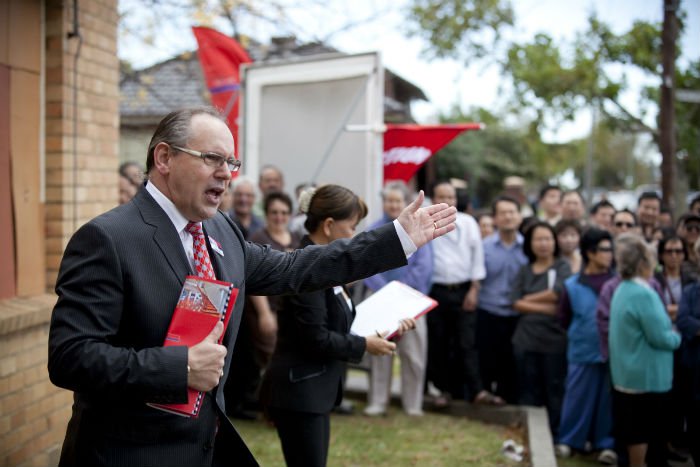 Sydney, Melbourne prices to surge up to 15pc
Nila Sweeney| Australian Financial Review| 14 November 2019
https://www.afr.com/property/residential/sydney-melbourne-prices-to-surge-up-to-15pc-20191111-p539ji
Home prices across capital cities are forecast to surge by up to 11 per cent over the next 12 months, even without further interest rate cuts, driven by strong demand from buyers in the Sydney and Melbourne markets, Christopher's Housing Boom and Bust Report for 2020 shows.
Sydney dwelling prices are expected to jump between 10 and 14 per cent, while Melbourne home values are set to rise by up to 15 per cent.
That's assuming there are no more rate cuts, no intervention from the Australian Prudential Regulation Authority and the economy responds well to the interest rate cuts so far this year.
Canberra housing prices look set to grow by up to 7 per cent, Brisbane by 6 per cent and Adelaide by 4 per cent.
Hobart is on track to notch up between 5 and 8 per cent capital growth in 2020. However, consultancy SQM Research's managing director Louis Christopher noted this would be the last run for property prices in the city.
"We think most of the gains have now been had and this will probably be the last year that we'll see price growth in Hobart," he said.
"Investors should consider taking profits in Hobart this year as we're going to see a fairly big increase in housing supply over the course of 2020."
After a prolonged downturn, Perth home prices are on course to grow between 3 and 6 per cent.
"Perth is our best value play right now," Mr Christopher said.
"We're seeing a recovery in the rental market over 2019 and I think it's only now a matter of time before that feeds through into prices."
Darwin is the only city expected to experience price falls over 2020 due to the weak local economy and excess housing stock.
Price surge set to fizzle by 2021
Mr Christopher said the sharp turnaround in housing prices in the second half of 2019 following the interest rate cuts, the loosening of credit restrictions and the ongoing strong population growth rates, were set to drive the housing market into 2020.
"We're pretty convinced the markets are going to rise strongly throughout the course of 2020," he said.
"However, I don't think this double-digit growth can be sustained over the medium to long term.
"I think this is going to be a relatively short recovery."
The previous boom which started in 2013 through to mid-2017 had lasted for more than four years and in Mr Christopher's view, the current upswing could fizzle as early as 2021.
"I do have some concerns about the recent rapid growth," he said.
"It worries me that once it becomes apparent that Sydney and Melbourne home prices are rising by double-digit annualised growth rates that APRA will step in to try and slow things down again.
"We don't think this will happen next year but I would not be surprised if they jump in by 2021 to do that. We all know that APRA's intervention has triggered the last downturn."
Over-valuation is another worry. Both Sydney and Melbourne housing markets have bottomed out at higher valuation points compared with the previous downturn.
During the last cycle that ended in 2012, Mr Christopher said both Sydney and Melbourne were fairly valued and offered good opportunities, hence the reason why the boom lasted for a reasonably long time.
Melbourne prices a concern
SQM Research estimates that the Sydney housing market is currently about 21 per cent over-valued while Melbourne is over-valued by 27 per cent.
"Melbourne is more of a concern to us because of the size of over-valuation points," Mr Christopher said.
"This means Melbourne is far more susceptible to the impact of interest rate rises, economic downturn and APRA's intervention."
Shane Oliver, chief economist with AMP Capital, said lending standards remained tight and this would also limit the depth and duration of the upswing.
"Without a return to very strong credit growth, it's hard to see the current rate of price increases being sustained for as long as the previous boom," he said.
"I also think people's attitude towards debt has changed. There's a lot more caution around it than it was in the past. And that's probably going to limit the degree to which people will take on more debt to buy houses."
So where to from here? If over-valuation got high enough, Mr Christopher said prices could potentially fall.
"Normally downturns are created by trigger events and this is very likely to be APRA stepping into the market again," he said.
https://originfinance.com.au/origin/wp-content/uploads/2019/11/auction2.jpg
467
700
Graeme Salt
https://originfinance.com.au/origin/wp-content/uploads/2014/12/origin-finance-logo.jpg
Graeme Salt
2019-11-22 14:02:19
2019-11-22 14:02:23
Sydney, Melbourne prices to surge up to 15pc